When looking for a new home, its location is one of the most important factors. It is normal for first-time buyers to have concerns about prices or how and where to find suitable homes for sale. 
This article compiles the most important information first-time home buyers should know before deciding on their new house location.
Where Do I Find Suitable Homes for Sale?
When faced with where to find the best homes for sale, you immediately consider certain factors influencing the answers to that question. We cannot provide a general solution that can satisfy every particular buyer's need. We can, however, guide you by asking the right questions to yourself and the professionals helping you during your home-buying process.
Your requirements and expectations will determine where you will find homes for sale in your area. So, asking other correct questions you have undoubtedly thought of at least once during this process will usually lead you to the right answer.
Considering the following questions and tips will facilitate and shorten the time required to select a suitable home location.
How You Want to Live Will Determine Where to Find a New Home
Although it may appear insignificant, envisioning your lifestyle is the first step toward finding the perfect match. This is because having a clearer idea of your dream house and surrounding will help you classify which amenities are eligible and which are not.
The answer to the following questions will point you in the right direction.

Decide What House Style You Expect
If you've spent time living independently, you've probably noticed that some houses just don't fit your lifestyle. Therefore, it is important to determine what kind of home you want before knowing where to find one.
A house for a small family is not the same as one for a larger family. You could even consider that a potential buyer's life stage is determining.
Let's look at an example.
For a long time, a young couple has been looking for the right home to settle for life. They plan on having two kids and two pets. Since they used to rent a single-floor apartment, they want to change things and find a two-floored new home. 
So far in their home searching process, the couple fell in love with a three-bedroom, two-floored home in Rivington, Debary, FL. As soon as they saw the Suncrest model floorplan, they felt like that was the place where they would see their family grow.
On the other hand, two seniors want to downsize because their current residence is too large. They want to find a solution that takes up less space and is simple to clean and maintain. They anticipate a house with three bedrooms: one for them, one for an office, and one for guests.
After seeing from a single-family home to townhouses in Debary, Florida, they finally came up with the Lexington model. Since it's a three-bedroom, ground-level design, complete with a coffee nook, it's "a perfect setting for them to age well."
Now that you have a better idea of your desired home style, it's time for the next crucial home-buying asset.
Safety Is First and Foremost
Any prospective homeowner should not underestimate the importance of safety. You'll want to make sure you can relax after taking on such a large financial commitment as buying a house.
The community around your perspective house is the first indication of a secure place to share moments with your loved ones. While searching for homes for sale on the internet, make sure to investigate the surrounding areas.
You can even search for the map location to give yourself an idea of the areas near your home. 
The neighborhood is the first sign of whether or not your potential home is a safe environment to spend time with loved ones. While looking at houses for sale online, learning as much as possible about the neighborhood is important.
You can even look up the address on a map to get a sense of where you'll live.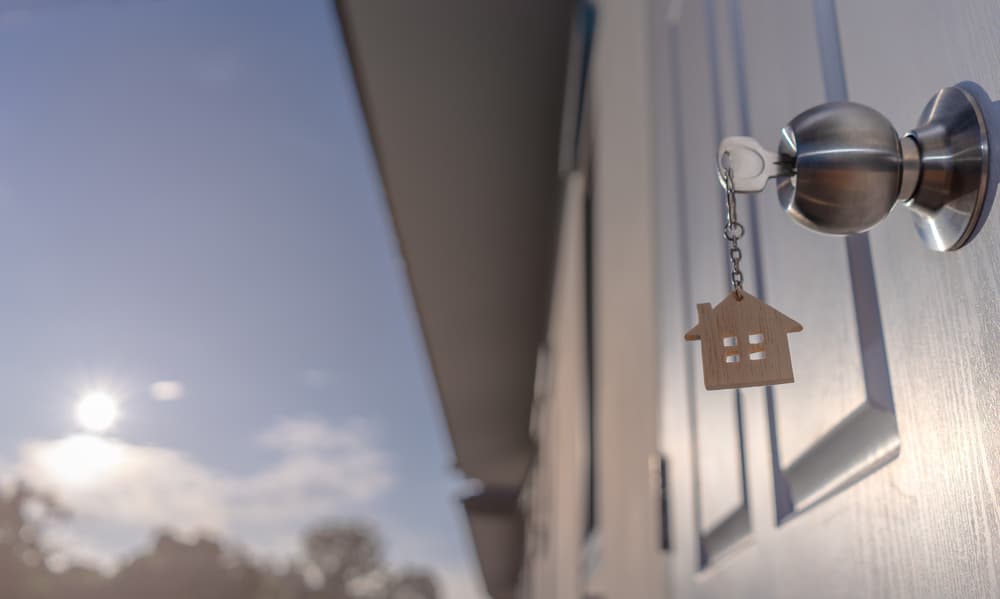 This blog we made about Debary safety can help you clear any doubts regarding this.
It's also important to consider whether the house's foundation and structures would hold up in the event of a natural disaster.
What Types of Amenities Do You Want Nearby?
Adapting to everything that conforms to that community is a part of moving to a new place. This includes the amenities in your immediate surroundings.
Therefore, asking yourself what places you would like to have nearby is a good idea.
The establishments we recommend looking for during your home selection process are listed below.
Schools: Education is key if you plan to have kids at some point in your life. 
Parks and recreation: Recreational moments are as important as everything else on this list. If you already have a routine of exercising in the fresh air, walking around with your family, or just going to a movie theater, this is an asset you will want to consider when searching for a home.
Employment centers: Whether moving to Debary for a work transfer or considering a new one, you must prioritize a reasonable distance from your house to employment centers.
Supermarkets: Home supplies can be a time-consuming but also infallible action. One thing that can help you save time and energy on this task is living in an area where you can prepare with the right nourishment.
Live Here, Go Everywhere
Are you ready to decide where to spend your next few years? Rivington can support you on that.
We are proud to be a one-of-a-kind community of beautiful Townhomes and new construction homes in Florida.
We count on a privileged location to meet new buyers' expectations for community amenities, outdoor adventures, and nature connection away from city noise.
Come live where you've always wanted.
More On This Topic
When Do You Pay for a New Construction Home?
Do New Construction Homes Come with Appliances?
Are New Construction Homes Worth It?
How Long Do New Construction Homes Take To Build?
How to Decorate New Construction Home
Is It Better to Buy New Construction or Existing Home?
When to Schedule Home Inspection for New Construction
Do Realtors Have Access to More Listings?
What Is Usually an Advantage of Homeownership?
Which Are Prepaid Costs When Buying a Home?