When purchasing a new construction home in Florida, it is important to schedule a construction home inspection as soon as possible. This will help ensure that any potential issues with the building are identified and addressed before you commit to closing the purchase. If problems are identified during the inspection process, they can be addressed before closing.
Let us guide you through the importance of inspecting your property and provide tips on when to schedule a home inspection for your new construction house in Florida.
Importance of Inspections for New Construction Homes
Inspections are critical in home buying, especially regarding new construction homes. While a new home may seem perfect on the surface, there could still be hidden issues that require attention. A professional inspector will be able to identify any potential problems with your home's structure or other components before you move in.
What Inspections Are Needed for New Construction Homes?
Having the property inspected twice or three times is a good idea. It is suggested to use three of the most popular varieties. Here is an in-depth description of the three:
Foundation Inspection
A foundation or "pre-pour" inspection occurs before the foundation is poured. This inspection ensures the site has been excavated and graded right and that all anchors and footings are spaced at a proper distance. The stage is set for a strong and long-lasting home. The builder can make adjustments before pouring the foundation.
Pre-Closing Inspection
A pre-closing inspection is the most important. It checks the home from top to bottom, inside and out. The inspector looks for nearly everything: structural integrity, materials used, insulation, ventilation, plumbing and electrical systems, appliances, doors, and windows – you name it. If a problem needs the builder's attention before closing on the house, this inspection reveals it.
Move-In Certification
This is a lighter version of the pre-closing inspection and is typically reserved for already completed homes. The inspector will test all appliances and check the house's ventilation, insulation, and other components to ensure it is ready for occupancy. By strictly following the local regulations and constructing to a high standard, this home is guaranteed protection for everyone living there.
Your inspector will find potential problems with the home before closing; therefore, your builder should fix them.
Are Blue Tape Walkthroughs Required for New Construction Houses?
First, let's define what a Blue Tape walkthrough is. The "blue tape" name in a blue tape walkthrough is derived from the distinctive colored masking tapes decorators use while working. After a new construction project is completed, a blue tape walkthrough is conducted approximately three to four weeks later. 
This inspection process allows builders and owners alike to review all aspects surrounding the building with careful attention paid to any details that may need further addressing.
So, are Blue Tape walkthroughs required for new construction homes? The answer is that, not necessarily. Many builders do not need a Blue Tape walkthrough for new construction homes, but this does not mean it should be skipped altogether.
The importance of ensuring your new house is in the best condition cannot be stressed enough. A blue tape walkthrough can give you an objective view of any issues that may have been
When to Schedule a Home Inspection for Your New Construction Home?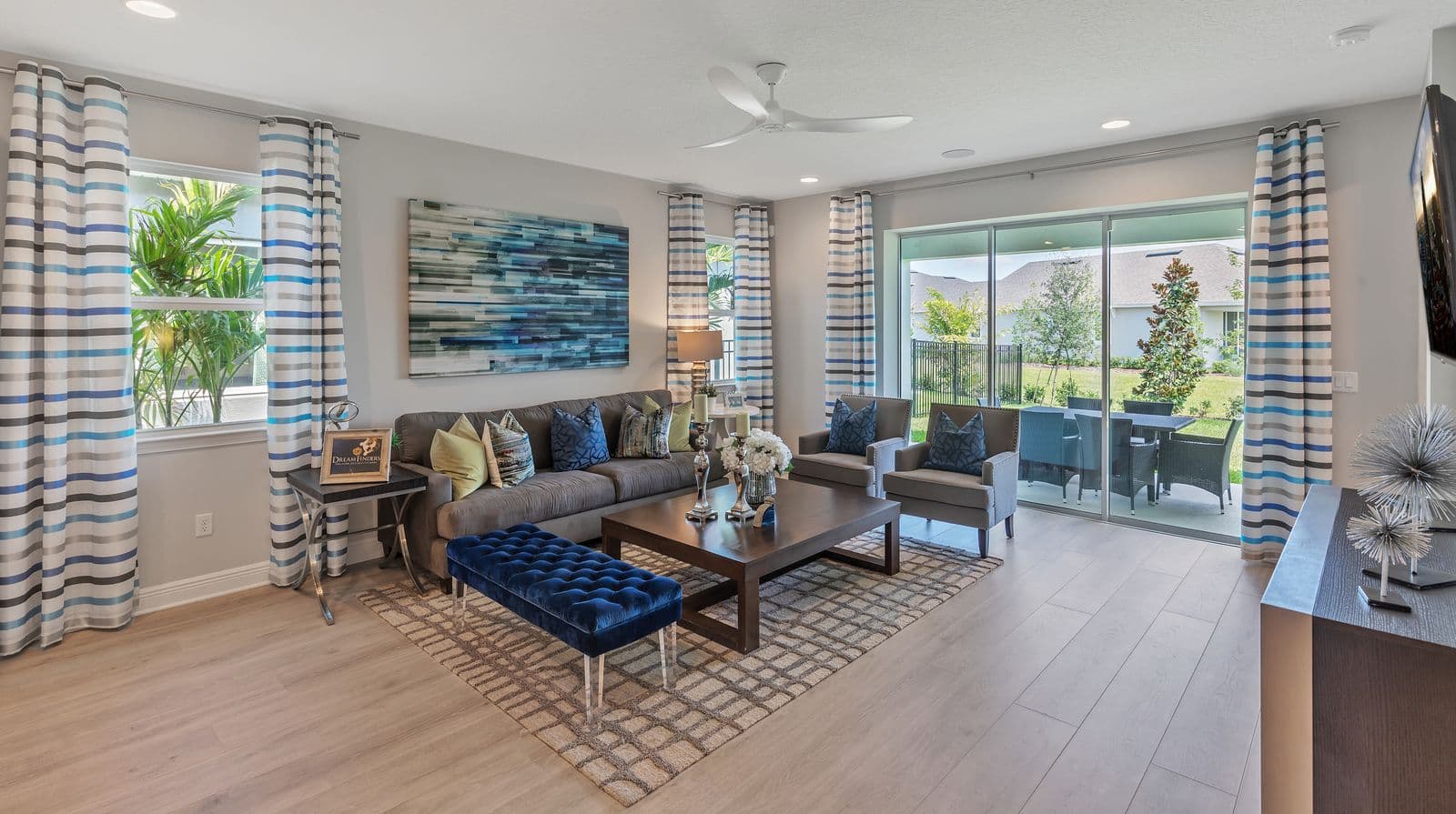 It's best to schedule your inspection as soon as possible after signing a contract to purchase a new construction home in Florida. By scheduling early, you'll have more time to negotiate with the builder if any problems are found.
The construction stage determines the type of inspection. A pre-pour inspection should be performed before the foundation is poured. If you have a pre-closing inspection, it should occur after the construction is completed but before the house is closed. Furthermore, if you have a move-in certification, it should take place after construction is completed but before occupancy.
In any case, hiring a qualified and experienced home inspector familiar with local building codes and standards is important.
Townhomes & New Homes for Sale Near Orlando
A professional must inspect your property before closing if you're in the market for a new construction home. Doing so will ensure that all home components meet safety and quality standards and give you peace of mind when signing on the dotted line.
Rivington has gorgeous homes and townhomes that fit every stage of life. If you're seeking your dream home, a community for your blossoming family, or even a place to retire, look no further than Rivington. At Rivington DeBary, we have everything from luxury single-family homes to townhouses.
No matter what you need, we have it. And if you still need convincing, our houses range from 1,278 square feet to 3,611 square feet! Explore the most beautiful homes for sale in Florida today!
More On This Topic
How to Find Homes for Sale
Where to Find Homes for Sale
How to Buy a New Construction Home
When Do You Pay for a New Construction Home
Do New Construction Homes Come with Appliances
How to Finance New Home Construction
How Long Do New Construction Homes Take To Build
How to Decorate New Construction Home
Is It Better to Buy New Construction or Existing Home?
Do Realtors Have Access to More Listings?
What Is Usually an Advantage of Homeownership?
Which Are Prepaid Costs When Buying a Home?