The real estate market in Florida has not been this hot for years. It's great for sellers, but more than a bit overwhelming for first time homebuyers. Don't worry! It's not impossible, or even difficult, if you arm yourself with all of the information ahead of time.
For many people, buying a home is quite literally a dream come true. You want to learn key information, such as what is in your credit report and how high of mortgage payments you can afford, before you start house hunting. Then, you can decide on other important decisions, like should you buy a house listed for sale or build your own? You don't need to be a real estate tycoon to feel good about the home you eventually buy, but you do need to learn some vital pieces of information about the homebuying process. We break down everything you need to know, here in this guide.
What Is Usually an Advantage of Homeownership?
From property taxes to homeowners insurance, homeownership may seem like a daunting task at first, but the payoff is highly rewarding! There are many, many reasons to have a house in DeBary, Florida. 
Owning your own home is really the only way to achieve financial stability. You know exactly what your mortgage will be every month and no one can change it on you the way a landlord can. Quite often, especially in Florida, your mortgage payments will be less expensive than comparable rental rates. As well, monthly mortgage payments steadily accumulate equity, while monthly rent payments to your landlord hold no return and actually boost his long term financial situation instead of yours. 
Living at a permanent residence, a house you'll live in for years to come, is a fantastic way to take pride in your community and build connections with your neighbors. This is particularly true if you buy a house in a neighborhood you love with amenities that foster these friendships, like a community pool.
Is It Better to Buy a New Construction or Existing Home?
At this point, it's important to note that the advantages mentioned above come from owning your own home and not necessarily buying a house from someone else. There's a pretty big difference between the two. That is why when you're considering buying a home, you need to think about buying new construction vs an existing home.
The advantages of building a new construction home are fairly obvious. Imagine living in a house that was tailor made to have everything you want, and nothing you don't- a home that only you have lived in. Instead of wishing your home had crown molding or a larger bathtub, you'll be able to tailor the new construction home to your exact wants and needs. There's also energy efficiency to consider. Today's appliances in newer homes are better than those manufactured even five or 10 years ago. Plus, you won't have to worry about any major repairs for years to come.
Being a first time homebuyer in a seller's market is stressful. Working with home builders to get a new construction home eliminates needing to qualify for a FHA loan. Plus, it does away with the hassle of dealing with competing offers and negotiations regarding the purchase price. You won't have to worry about overpaying because the sale price isn't being boosted up by numerous other offers.
That's not to say new construction is always the way to go; there are many factors to consider and decisions to be made here. An existing home will be in move-in condition when you close on it while new construction homes can make you wait years to move in. As well, buying a house on the market is normally less costly, closer to the places you regularly visit to shop and eat, plus has mature landscaping in the yard. Getting pre approved from mortgage lenders for an existing house is generally easier than a construction loan, making this an important factor for those with less-than-great credit or a debt to income ratio that is a bit risky for lenders.
Which Are Prepaid Costs When Buying a Home?
You want to find (or build!) a house you love, but you need to be able to actually afford it too. This makes understanding your financial obligations essential. There are some prepaid costs you'll be responsible for ahead of time, on or before closing day but different from your closing costs.
Prepaid costs when buying a home can include an initial escrow deposit, homeowners insurance premium, home inspection, real estate property taxes, as well as the mortgage interest. Don't worry that you'll forget one of these. Your chosen mortgage company will outline exactly what you owe, when, and to whom in your mortgage loan estimate document. 
How to Find Homes for Sale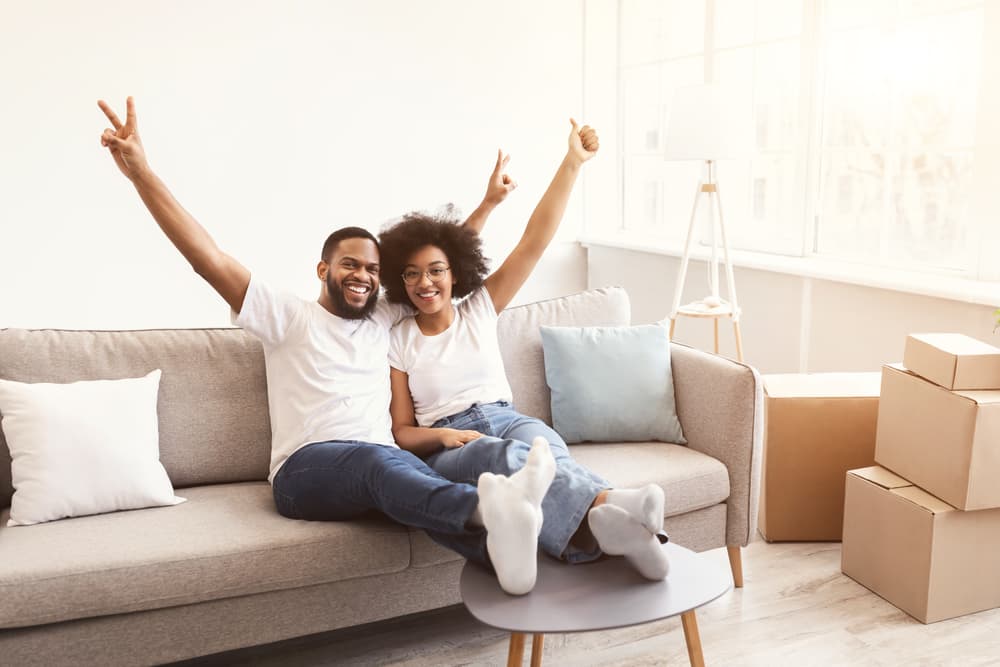 If you're like most people, you'll begin your home buying process by browsing a few websites. Zillow and Realtor.com are a few popular ones, but far from your only options. Browsing these listing websites and checking local market reports for the DeBary area is a fantastic way to learn about home prices, demand for homes, and inventory of properties for sale. 
Looking at listings will give you an idea of what prices are for homes in your desired area, how much house you can truly afford, what styles are popular, and how much competition you'll face when making offers to sellers. You may want a three bedroom with a den, but as you browse the local listings you discover you aren't approved for a mortgage high enough to realistically find one in your price range. That's okay! That's what this stage in the process is all about, deciphering your wants from your needs.
Once you're pre approved for a mortgage and have an idea of what type of house you'd like, you can begin working with a realtor and seeing homes in person.
Where to Find Homes for Sale
This question is better phrased as "where do you want to live?" Like every other city, DeBary has distinct neighborhoods and sections with their own personalities. 
Do you want to live in a gated community? 
Do you prefer a single family home, townhouse, or condo? 
How far are you willing to commute to work? 
What types of amenities do you want nearby? 
Is the school district important to you? 
Do you want a bustling neighborhood with restaurants within walking distance or a quiet suburban area?
How you want to live will determine where you'd like to live. The answer to all of these questions will help you know the right place to look for when buying a home.
How to Buy a New Construction Home
Buying a new construction home is a bit different than browsing listings and contacting a realtor to go on a home tour. You do have the option of buying new construction without a real estate agent representing you, but it's still recommended that you find a buyer's agent. He or she can help you find a lot in the perfect location. Remember, helping you find a house is only a small part of what a real estate agent does.
The same as if you were buying an existing home, you'll want to do your research when it comes to location for buying new construction. Ask yourself the same questions mentioned above, like what neighborhood you want to be in. 
Before anything else, you'll want to get preapproved for a loan. Once you have the lot and the money secured, you'll want to find a home builder. Choosing your home's style is one of the most fun aspects of this whole process, and certain builders specialize in certain styles. Look at the builder's website, reviews, and social media profiles. Pay attention to how the builder communicates with someone who bought their home after closing and what past clients say about them. A good builder who stands behind their work will reach out to buyers and remedy any problems that may arise.
Once you have your builder selected, you'll work with the company on what standard items and upgrades you want included in your home. This is being built specifically for you and your family, so you get to decide!
Once the house is built you will have your new home inspected and sign and review the warranty documents. You're ready to move in!
Are New Construction Homes Worth it?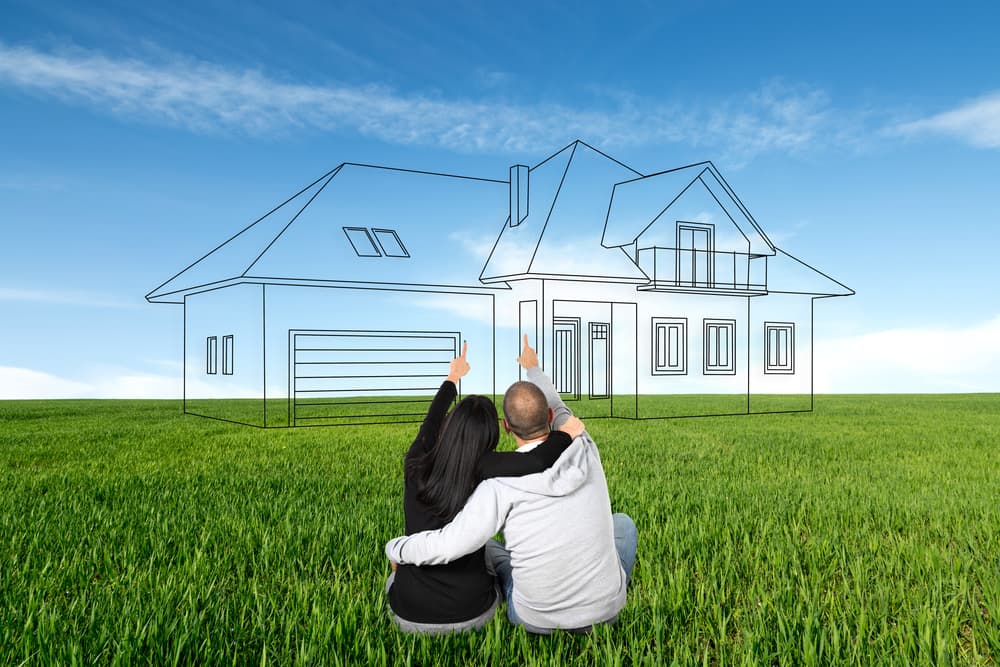 Knowing if a new construction home is worth it really depends on what you're looking for in a house. If you simply want a starter home for the next few years that doesn't have to be perfect for the long term, the answer may be no. Some people want to get their feet wet in the real estate market and build equity while they save for their dream home. In a situation like this, buying an existing home for a very reasonable price could be preferred.
On the other hand, if you want this house to be everything you ever dreamed of, from the eco-friendly appliances to the jacuzzi tub and everything in between, then yes- building a home will be worth it. The answer to these questions betweens on what you're looking for now and in the future.
How Long Do New Construction Homes Take To Build?
There isn't an easy answer to this question, but most homes are built in 12 to 36 months. Some new home buyers receive their home in 10 months, while some receive their home much later. 
There are a number of things that can happen to speed up or slow down the process, including supply chain issues, weather, and the builder having access to specialized workers needed for certain aspects of the build. It's tough to be patient when it comes to something this exciting, but you want your home built well– not fast.
How to Decorate New Construction Home
For nearly everyone, decorating your new construction home is the best part of the journey as it's completely yours. Buying a new construction home gives you a clean slate to work with. There's no dirty carpet, gaudy paint, floral wallpaper, or pastel-colored bathroom tile you'll have to change as soon as you move in. 
A new home build gives you the opportunity to put your touch on your home without having to lift a finger, because it's built with your taste in mind. While you'll decide on furniture and knick knacks after the build is complete, there's significantly less design effort needed on your part when you decide to go with a new construction build.
Do New Construction Homes Come With Appliances?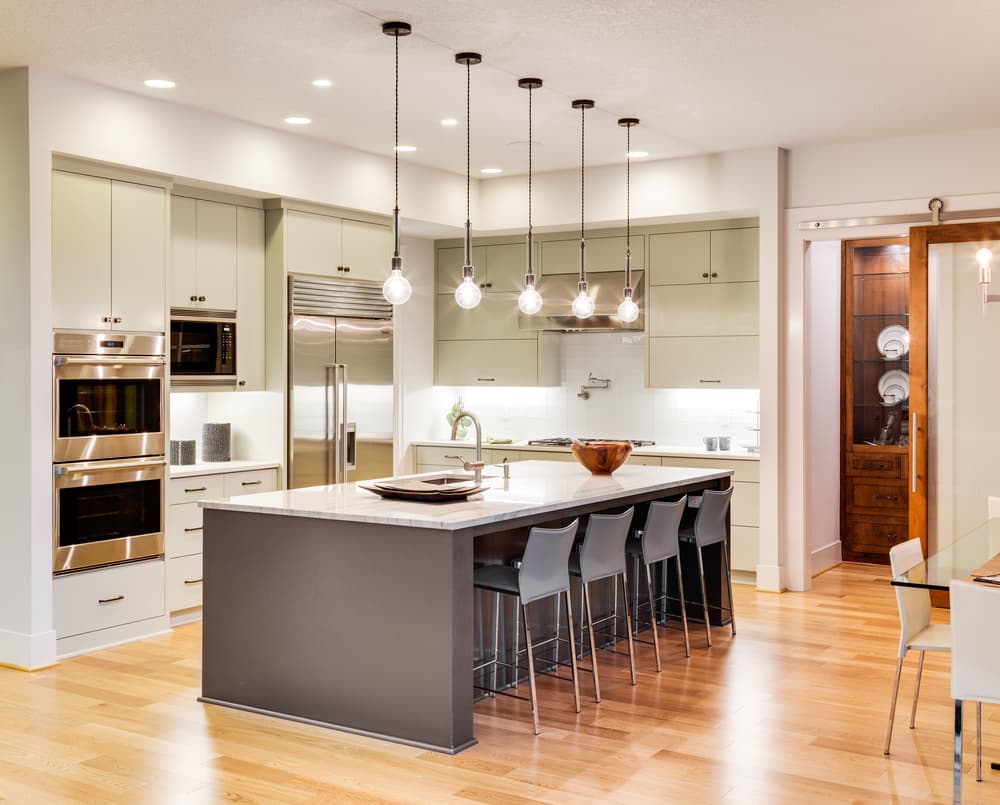 A common question new buyers have is if their new construction home will come with appliances. The answer is yes. You can put the credit card away because a new construction home will typically come with state-of-the-art appliances already installed. This can include:
Washer and dryer
Refrigerator
Stove and oven
Microwave
Dishwasher
How to Finance New Home Construction
As a first time home buyer, financing a new house will require a home construction loan. We recommend you work with a lender that's familiar with new construction. New construction home loans are different from conventional loans in that they do not dole out the entire amount of the loan at closing. They serve as a short-term loan that will allow for release advances, draws, throughout the construction timeline. Once the building is completed, the loan will either be converted into a typical mortgage or your construction lender will require you to obtain a separate mortgage.
When Do You Pay for a New Construction Home?
Remember when we mentioned draws earlier? You don't have to start paying for a new construction home when you sign the purchase agreement. Remember, a majority of homes are built in 12 to 36 months, so you will have this time to save money. 
That being said, you will be required to make a deposit to show you're serious about buying the house. Most builders have a similar deposit structure, which allows a percentage based deposit. Most new home construction projects require a 20% deposit. You'll be asked to provide this within a specified period, but not all at once. An example of what yours could look like is:
5% down at signing
5% down in 30 days
5% down in 60 days
5% down in 90 to 180 days
The majority of deposits are required within 180 days of signing the purchase agreement.
When to Schedule a Home Inspection for New Construction
A big mistake buyers make with new construction homes not knowing when to set up a home inspection. This is because they're assuming the home is going to be perfect. Because of that, they don't get an inspection. Even if you hired the best builder in DeBary with a stellar reputation, there could still be some issues. That's why it's crucial to have a real estate agent and a home inspector who understand the process.
It's incredibly important to get an inspection on your new construction home before you move in. Whether there are simple cosmetic oversights or significant issues with something not being built to Florida hurricane code requirements, a home inspection gives you the legal protection you need to ensure these are remedied to your satisfaction.
Then, have the home inspected again before the end of the first year of ownership. Many real estate industry insiders feel this inspection is even more important than having a pre-closing inspection. Not all issues will be apparent when the house is brand new.
Do Realtors Have Access to More Listings?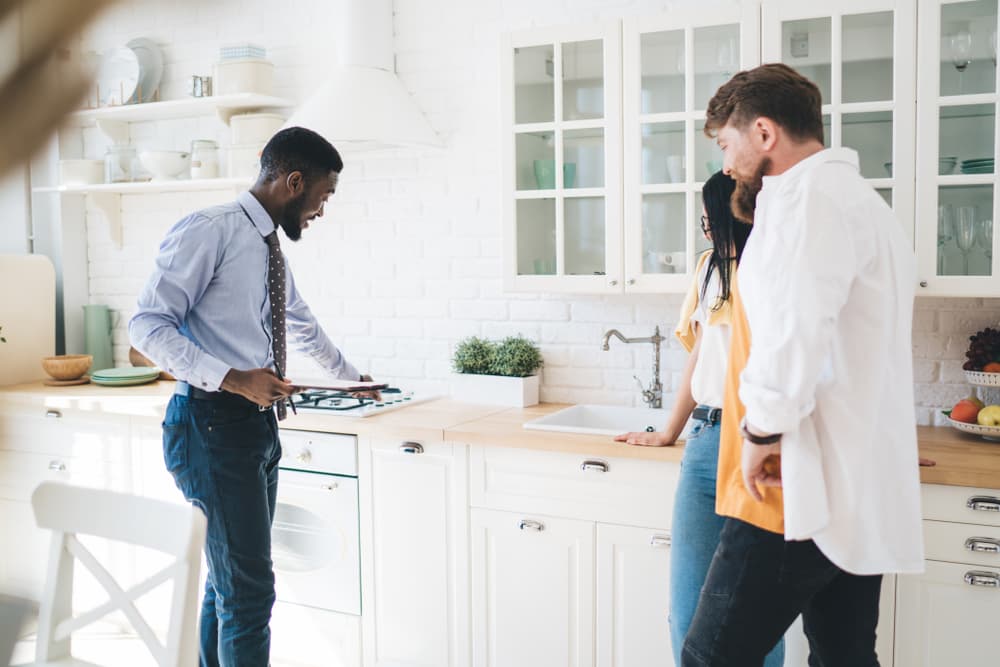 We definitely recommend that you use a trusted realtor for your home buying process, especially if it's your first time. Some people feel that because realtors get a cut of the sales price of a home, this drives up the overall cost. For one, this won't actually affect you this time around. The seller, not the buyer, pays the commission. 
A savvy realtor who works for you can protect your interests and guide you through the buying process. This includes everything from negotiating a price to finding a home inspector to yes, getting early access to listings as soon as they come on the market. In Florida, the average home is only on the market for a month or less. You don't want to miss valuable days finding a house on your own!
Armed with this information, you're ready to begin the exciting process of looking for your first house. Whether you decide to buy new construction or an existing house is up to you, because they both offer quite a few benefits. When you settle into a house you own, for a price range you can afford and in a neighborhood you love, the months it takes to get there will all be worth it!