In terms of both lifestyle and financial stability, buying a home in DeBary provides a welcomed sense of reliability to first-time homeowners. While your finances will be easy to predict in the future, knowing all of the costs of actually purchasing the home in the first place is more complex.
If you are a first-time homebuyer, purchasing a home can do wonders for your health, happiness, and finances. Before you can enjoy all of these benefits, you need to know the payment costs when getting a new construction home. Some costs of doing so are prepaid, while you'll need to pay others out of pocket. 
Which are prepaid costs when buying a home in DeBary? That's what we're here to find out!
What Are Prepaid Costs?
These expenses typically include taxes and insurance costs related to the home purchase, such as property taxes, private mortgage insurance, and other fees. When you pay for these costs in advance, they are usually credited toward the total cost of the home at the time of closing.
Prepaid Costs vs. Closing Costs
Prepaid costs and closing costs differ from one another. We know that prepaid expenses relate to your regular mortgage payments, but usually, closing fees are associated with the initiation of a loan as well as reimbursing title companies and finalizing a home loan.
Differentiating between prepaid costs and closing costs is essential to financing a new construction home. Closing fees are reimbursed to the lender for processing the loan and can be found on a Closing Disclosure. Unlike closing expenses, sellers may cover them, but buyers will always pay for their prepaid.
What Expenses Should You Prepare for Before Purchasing a Home?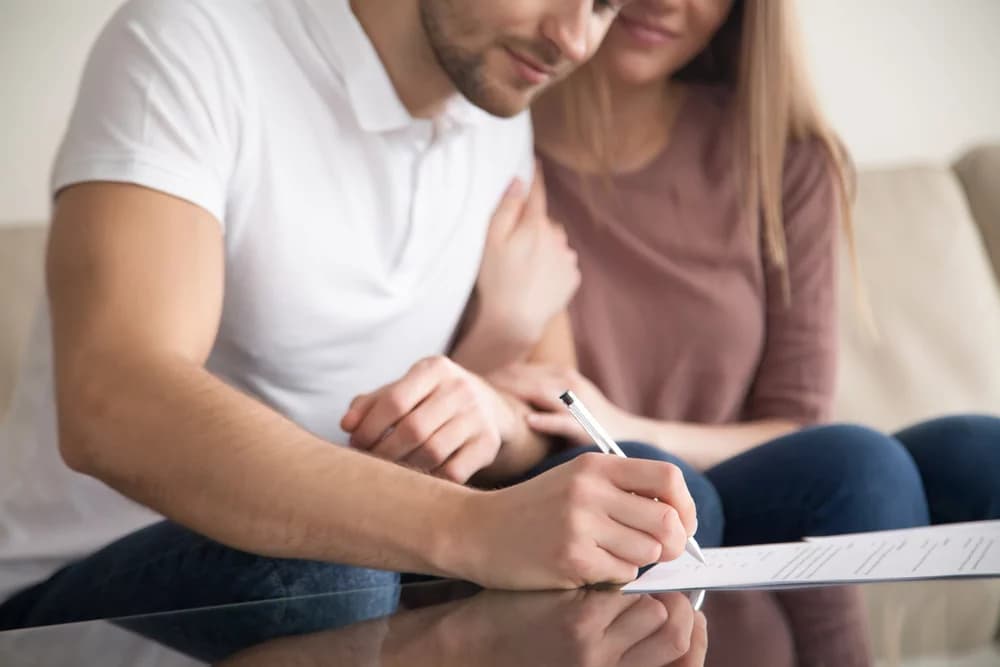 Buying a house is expensive! Beyond the house's asking price, you also have closing fees, down payments, home inspection fees, and prepaid closing costs. 
These prepaid are upfront cash payments made before your down payment to obtain a mortgage. Speaking of prepaid closing costs, what are those? They typically entail these four things:
Prepaid Interest on a Mortgage
This accounts for the interest between your closing date and the end of the month. For this reason, how early in the month your closing date falls on plays a huge factor in what you'll end up paying for this. To cut down on how much interest you're prepaying, pick a closing date closer to the end of the month if you can.
Prepaid Property Taxes at Closing
The seller has to pay the taxes they owe while owning the house. On closing day, you sign documents saying remaining taxes for the rest of the year are your responsibility. With great benefits come big responsibilities! 
Prepaid Homeowners Insurance at Closing
Here in Florida, homeowners insurance isn't something to take lightly. The next time a hurricane blows into town, you'll wish you had read your insurance documents at closing! Similar to car insurance and health insurance, homeowners insurance rates can vary. That being said, most lenders want you to pay up to one year of premiums in advance to cover homeowners insurance.
Initial Escrow Payment at Closing
While some lenders mandate this, others do not; nevertheless, ensuring you are adequately protected is wise. This prepaid escrow deposit acts as a cushion for future payments of either homeowner's insurance or property taxes. This money is kept in an escrow account as a sign of good faith to your mortgage lender that you're serious about buying the house. It can usually be applied to closing costs and a down payment once the purchase is finalized. 
We encourage you not to look at these prepaid costs as a bad thing. In fact, prepaid costs can benefit first-time home buyers because you'll have the responsibility of all these essential payments off your plate. All these are things you'd have to pay for later on anyway!
Enjoy Everything Homeownership Has to Offer in Rivington
Which are prepaid costs when buying a home? The prepaid costs listed above are expenses you would pay for anyway. You're paying for them early, so you can focus on other things for now. You will be paying for these costs no matter what, and it's a standardized part of the home-buying experience.
Have you been weighing your options and considering whether it's time to buy a house? We are here to tell you the answer is a big, resounding yes! DeBary, Florida homeownership may seem daunting, but the payoff is highly rewarding!
In Rivington, you'll access a unique community of beautiful Townhomes & New Construction Homes from Dream Finders Homes and M/I Homes. If you're ready to take the next step towards homeownership in the DeBary area, get in touch with us, and we can help you with the rest. We'll be by your side every step of the way so you can enjoy all the amazing benefits of homeowning!
More on This Topic
How to Find Homes for Sale
Where to Find Homes for Sale
How to Buy a New Construction Home
Do New Construction Homes Come with Appliances
Are New Construction Homes Worth It?
How Long Do New Construction Homes Take To Build
How to Decorate New Construction Home
Is It Better to Buy New Construction or Existing Home?
When to Schedule Home Inspection for New Construction
Do Realtors Have Access to More Listings?
What Is Usually an Advantage of Homeownership