Crafting a cozy yet polished atmosphere in our homes requires much more than furniture and paint; it is an art that must be carefully curated. Just like we take the time to pick out clothing, home decor should also receive thoughtfully-placed attention for the perfect balance of style and comfort.
Not only does home decor add character to our spaces, but it also allows us to tailor the aesthetic of our home to match our unique styles and tastes. It also ensures our comfort is prioritized and our living spaces are inviting.
When it comes to decorating your new construction home, the possibilities for impactful design and styling really run the gamut. Here are a few tips to help you deck out your newly-built dream home in stylish confidence, providing the perfect backdrop for all your memorable moments.
Are New Construction Homes Hard to Beautify?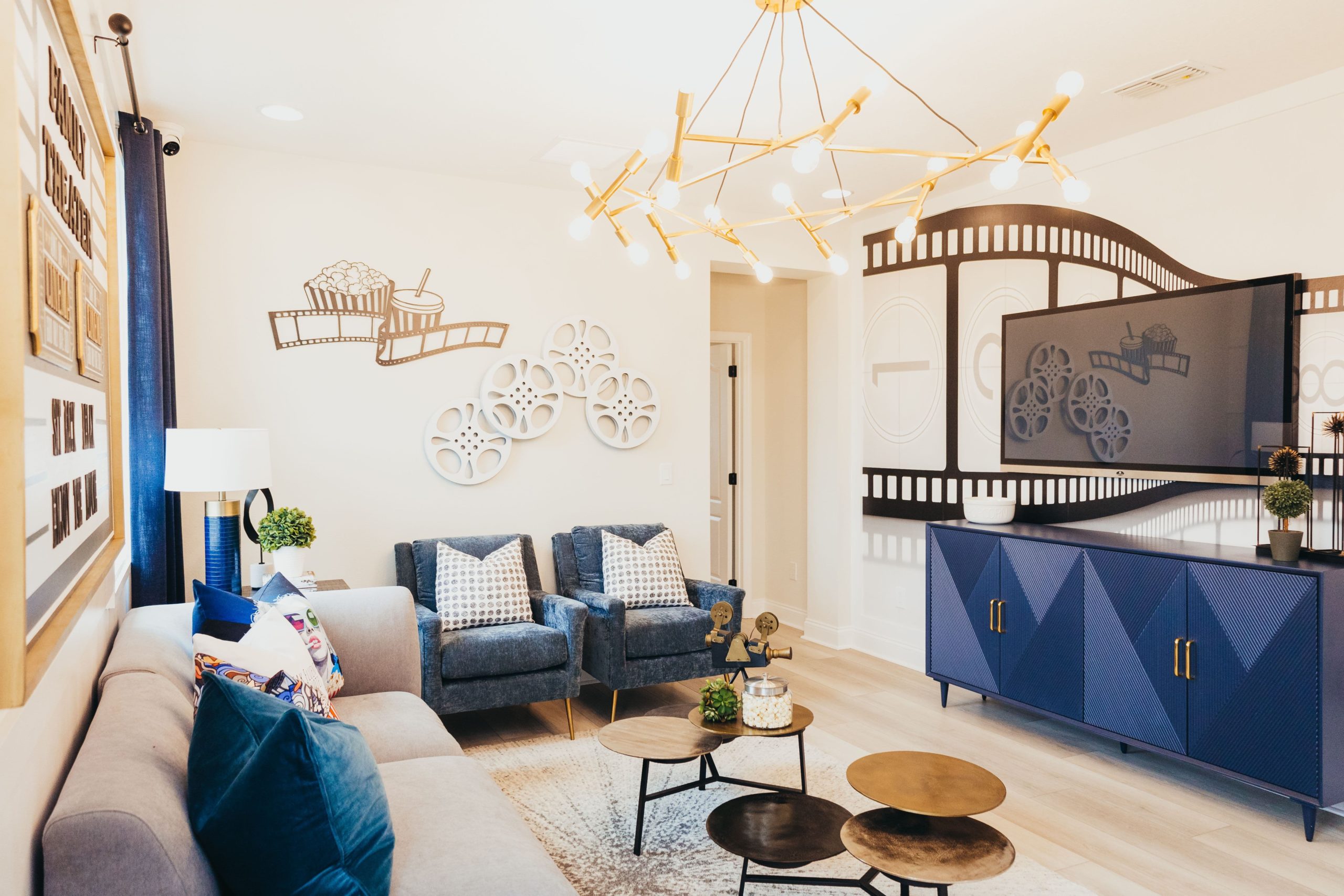 Well, it depends. For some people, decorating is a piece of cake; for others, it's an overwhelming project. A new construction home is a blank canvas for you to paint with your style and creativity. With careful planning and consideration, you can have a home that meets all of your needs. Below, we'll give you some pointers that will make the process easier.
Measure Everything
First and foremost, make sure you have a measuring tape. Knowing the dimensions of your home will give you an understanding of what kind of furniture or décor can fit in each room. Once you have your measurements, create a floor plan that allows for an efficient use of space and flow.
Choose Your Color Palette
Pick a color palette of two or three colors, depending on the size of your home. A simple yet effective way to make sure everything works together is to pick one main color and two accent or neutral colors. With that, you can create an easy guideline for all of your décor and make sure everything works together seamlessly.
Lighting Matters
The right lighting has the power to complete or even transform a space. Whether it's natural sunlight streaming through windows or electric lights illuminating specific areas, lighting plays a major role in home design. Consider placing floor lamps and table lamps in different corners for a cozy vibe. Additionally, you may want to install dimmers or LEDs in the kitchen and bathroom areas for extra brightness.
Look for References
You can find a plethora of references and inspiration online. Scroll through Instagram and Pinterest boards, or take a peek at home décor magazines. This can help you get an idea of your design preferences and develop an understanding of how furniture, colors, and textures work together.
Go Thrifting!
Head to your local thrift shops or flea markets and explore what they have. You can find a variety of one-of-a-kind pieces that will add character to your home without breaking the bank. Who knows, you might even stumble upon something that was made just for you!
Make Sure You Love It
Our intuition—or gut feeling—is a feeling that we tend to ignore. If a certain piece gives you second thoughts, then it's probably not for you. Decorating is a very personal process, so make sure everything reflects who you are and makes you feel at home. When we say, "make sure you love it," we mean it!
Transforming a newly built home into your dream sanctuary may seem like an overwhelming endeavor, but with the right inspiration and strategy, you can craft stunning living spaces that reflect your unique style.
When Is the Right Time to Decorate Your New Construction Home?
The best time to decorate a new construction home is after the building materials have had adequate time to dry out. This can take anywhere from six months to a year, depending on the size and structure of the property. That being said, you should only decorate a home if you're already living in it.
If you've recently moved into a newly constructed home, we recommend waiting at least one year before completely decorating. Of course, there's no need to wait that long if you want to hang some pictures or small art pieces—but for more significant design decisions, it is wise to take the time and adjust first. This will give your family enough space and time to settle in properly before committing fully to any big changes!
How to Decorate a New Construction Home
Decorating a new construction home can be an incredibly rewarding process. However, since it's easy to get overwhelmed by the sheer magnitude of the project, we'll give you some pointers to make the process easier.
Find the Focal Point: Finding the main feature of any room is an essential first step. Whether it's a beautiful window, a fireplace, or even an accent wall, the focal point will be the centerpiece of your new design.
Take Inventory: Before you start purchasing furniture and décor items, take a look around the space to decide what you already own. Make notes of any furniture pieces, artwork, or accessories that you would like to incorporate into the
Use Textures: Textures can make a room come alive. From knitted poufs and shaggy rugs to velvet upholstery and woven throw pillows, these tactile elements can help add depth and interest to any space.
Plant It Up: Adding plants to your home can have a calming effect and bring some life into the room. Not to mention, they can also help to purify the air and act as natural air fresheners.
Okay, so these tips will help you better understand what it takes to decorate a house. But what about specific rooms? While there isn't a cookie-cutter approach for every space, here are a few ideas that might help you get started:
Bedroom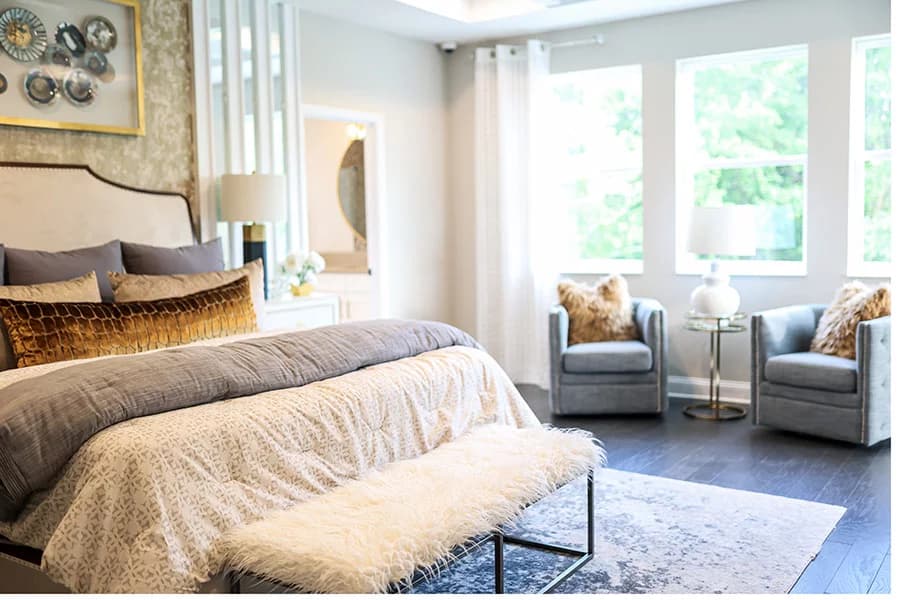 The bedroom is where we rest and relax, which is why it's important to create a peaceful and inviting space. A comfortable bed is the most essential piece of bedroom furniture—so make sure you invest in a great mattress and good quality bedding.
Hang some sheer curtains or blinds to filter out light, play with different textures, and don't be afraid to switch up wall art and decorative accents every now and then. Harsh colors and light can be fatiguing, so stick to muted shades like blues and grays.
The layout of your room is also crucial. Feng shui suggests that the most important piece of furniture to pay attention to is your bed, and you want to make sure it's in what's known as the "command position." This means placing your bed so you can see the entry door when you are lying in it.
Living Room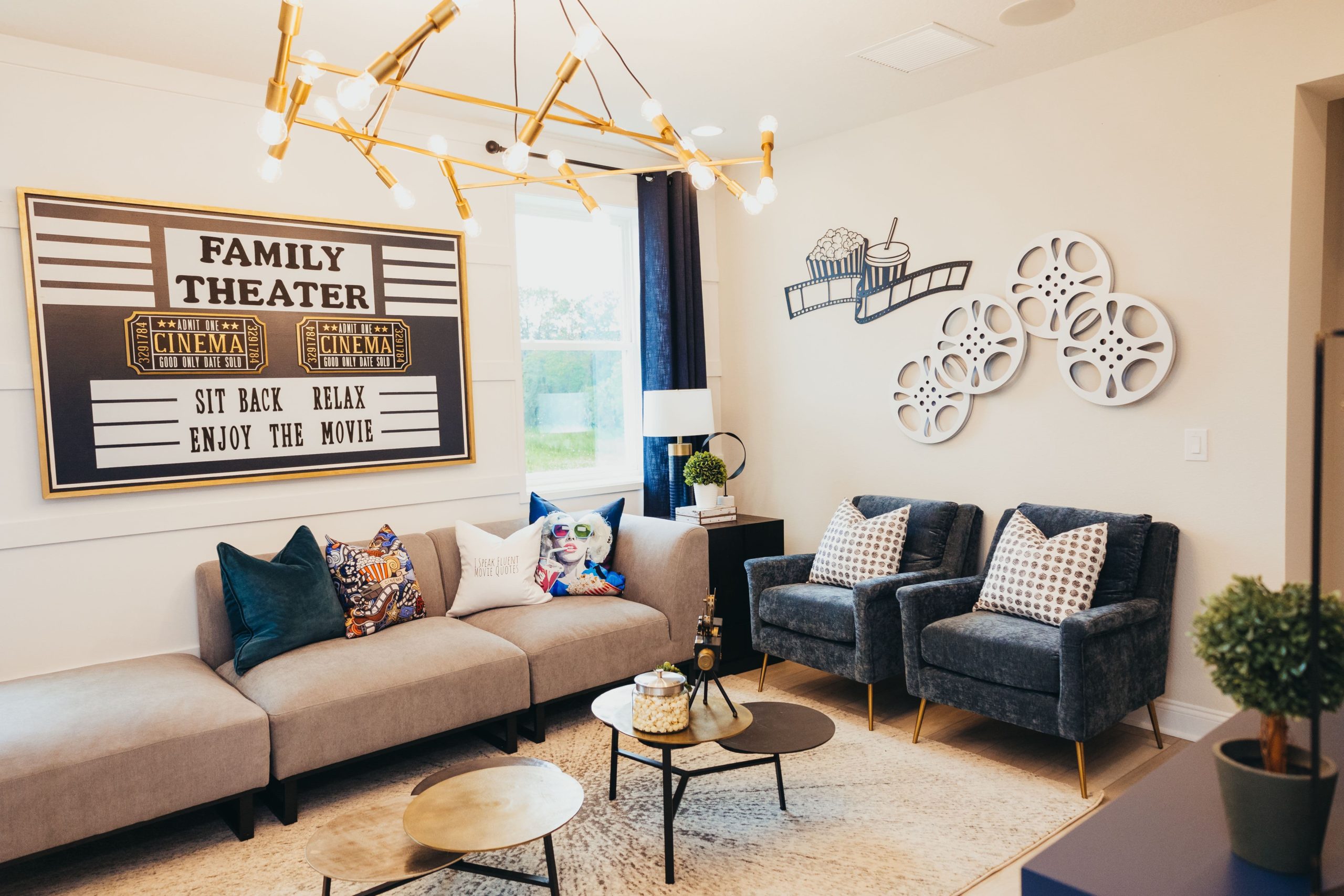 For the living room, it's all about creating an atmosphere that encourages conversation and togetherness. Create multiple seating areas for friends and family to gather around by arranging furniture around the focal point of the room.
Consider adding a few playful touches, like a modern coffee table and hanging house plants. Add in some fun color with accent pillows and wall art. And don't forget to include some cozy elements like soft rugs and warm fabrics.
Kitchen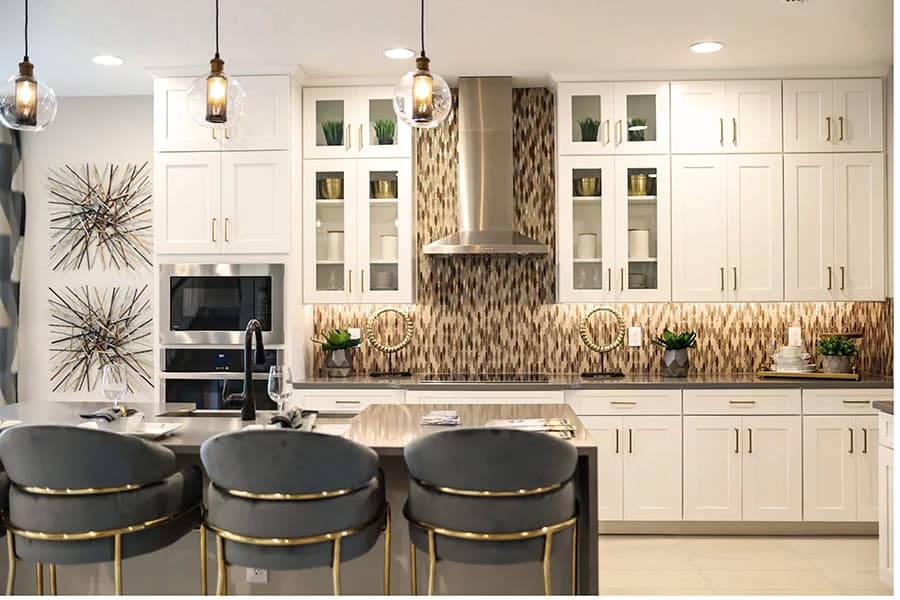 The heart of the home is the kitchen. Start by assessing your storage needs and ensuring you have enough cabinet space to accommodate your dishes, pots, pans, and utensils.
To give the room a more homey feel, consider adding some potted plants like herbs or small succulents. Stick with neutral colors for cabinets and countertops to keep the look unified. And finally, have fun with accessories like vintage-inspired canisters and other colorful décor pieces.
Bathroom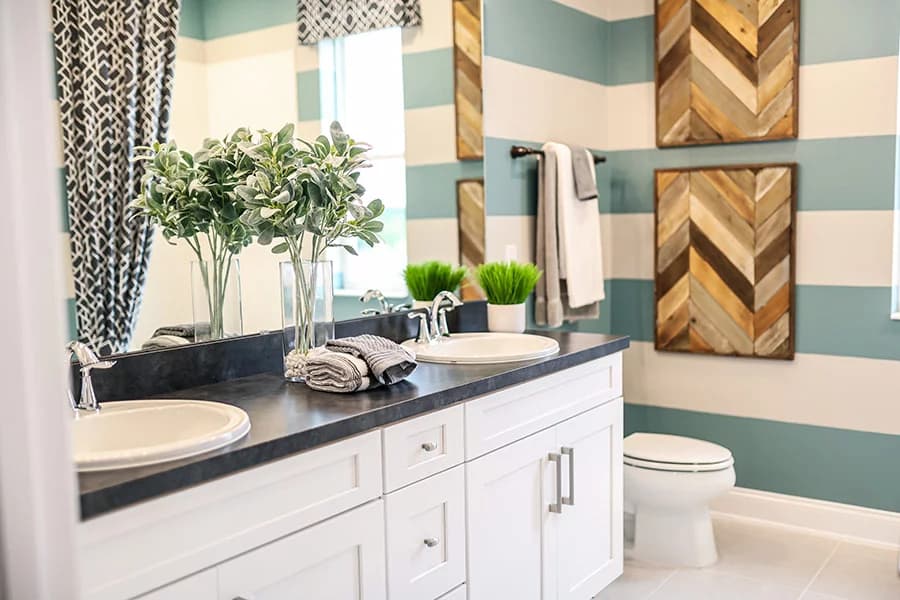 The bathroom is the perfect place to experiment with bold colors and patterns. Install a statement-making tile backsplash to instantly add interest to any space, or go for a more subtle look by adding some rustic accents like wicker baskets and wooden shelves.
For a spa-like atmosphere, swap out your bright white lighting fixtures for something a bit softer. You can also add some greenery with a few potted plants and incorporate some luxurious touches like fluffy towels and decorative soaps.
No matter your style, these tips should help you create a space that's entirely unique to you! So go ahead and let your creativity shine as you craft the perfect home.
Get Your Dream Construction Home Here at Rivington
Now that you know the basics of decorating a new construction home, get creative and enjoy the process! Don't be afraid to experiment and try out different styles until you find a house that suits your taste and budget.
Check out Rivington in Debary, Florida, if you want to buy a new construction home. Our beautiful townhomes have all the modern conveniences of a city lifestyle with the bonus of being close to nature. With miles of trails and easy access to nearby parks, you'll find plenty of outdoor activities for you and your family! 
Our community offers indoor and outdoor spaces, a CSA pickup service, and acres of preserved land. So what are you waiting for? Explore Rivington today and start designing your dream home!
More On This Topic
When Do You Pay for a New Construction Home
Do New Construction Homes Come with Appliances?
How to Finance a New Home Construction
Are New Construction Homes Worth It?
How Long Do New Construction Homes Take To Build?
Is It Better to Buy New Construction or Existing Home?
When to Schedule Home Inspection for New Construction
Do Realtors Have Access to More Listings?
What Is Usually an Advantage of Homeownership?