At some point in life, everyone wishes to have their own cozy and ideal home to create unforgettable moments. Luckily, today there are countless options available for buying a house, from brand-new construction to pre-existing houses.
For some people, a well-pre-designed house adapted to most tastes is more than enough, but for others, creating a home from scratch is the only way to fulfill their dreams.
Even though finding a new home requires more effort, financial planning, and decision-making, the result is always rewarding.
Buying a new home is a life-changing and huge responsibility that not everyone can pay at once. And for those cases, financing is the first step towards making this dream come true. But this requires you to be informed about construction loans and how they work.
In this blog, we will show you everything you need to know about how to finance new home construction and other considerations before making the final purchase.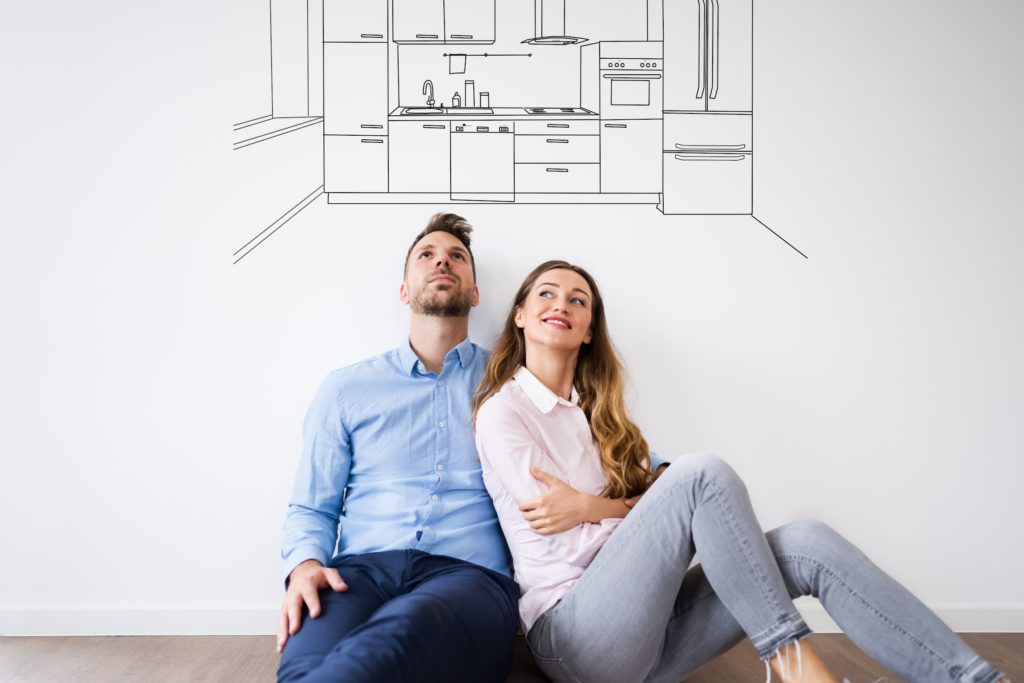 What Is the Purpose of a Construction Loan?
Construction loans are typically short-term, adjustable-rate mortgages used to cover the cost of building a new home.
These loans are designed to help you fund the purchase of land and materials needed for construction, provide you with a down payment, and enable you to buy the property once your house is finished.
Construction loans are generally secured via collateral such as real estate and involve monthly payments throughout the loan duration while interest accrues over time.
Once construction is complete, borrowers may convert the remaining balance into a more traditional mortgage with lower interest rates, allowing them to take advantage of their improved property value.
How Do Construction Loans Work?
Applying for a construction loan is similar to applying for a mortgage.
You need to start by applying with a financial institution, such as a bank or credit union, and provide them with the necessary information, such as your credit score, economic history, and income.
The lender will then review your application and determine how much of a loan you qualify for. Once approved, you will receive the loan in two phases: 
The first phase involves a lump sum of money used to cover the cost of purchasing land and materials and other necessary home construction expenses. 
The second phase is released after the construction, and the property has been appraised. This phase will cover the remaining balance of your loan, including any interest that may have accrued during the construction period.
Remember that construction loan interest rates are typically higher than mortgage rates. This is because there is a higher chance of unfinished jobs, increasing the risk for the lenders.
Additionally, construction loans require more paperwork and documentation than traditional mortgages. Borrowers must provide detailed plans, receipts from the contractors, and other paperwork to ensure that their loan is being used properly.
Finally, the borrower must make regular payments to cover the interest and principal of the loan while construction is underway.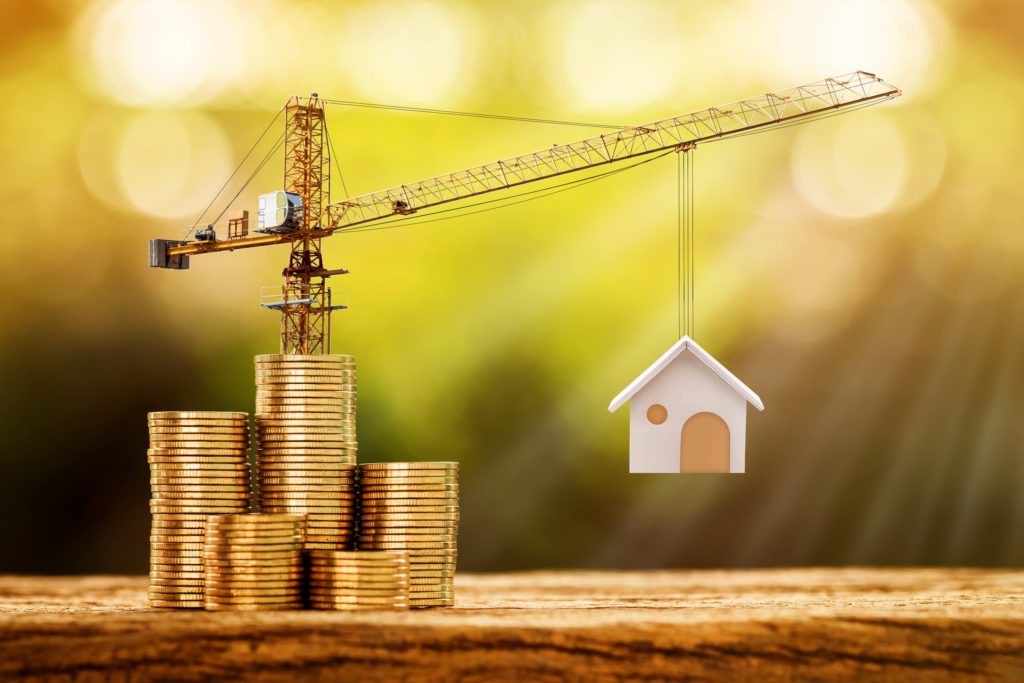 Is It Hard to Get a Loan to Build a House?
Applying for a loan to build a house can seem intimidating, but it doesn't have to be.
There are indeed numerous factors for lenders to consider before approving any request. But as long as you educate yourself on the available options and provide the necessary paperwork and documents, there is no reason to wonder why you couldn't get a loan approved.
What Type of Loan is Best for Construction?
Construction loans come in two varieties: short-term and long-term.
Short-term construction loans are typically used to cover the cost of building the home and any other immediate expenses, such as purchasing land or materials.
At the end of the construction period, borrowers can convert the loan into a traditional mortgage.
Long-term construction loans are more complicated and typically require borrowers to make interest payments during construction.
Which one you choose for your project depends on how much money you have available, the location of the house, and how long it will take to build it.
How to Finance a New Home Construction
1. Educate Yourself on the Available Options
Before applying for a loan, it is important to understand how construction loans work and what loan options are available.
2. Understand Your Finances and Credit Score
Before applying for a construction loan, ensure you understand your finances and how they affect your credit score.
3. Prepare All Necessary Documents
When applying for any type of loan, it is important to have all necessary paperwork and documents in order. For a construction loan, this includes detailed plans for home building and how much it will cost.
4. Consult with a Professional Realtor
If you need help with how to proceed or how much money you can borrow, it's best to consult professional realtors or financial advisers who can help you evaluate your finances.
For those looking for serenity and convenience, search no more than Rivington in Debary, FL. With us, you can rest assured that your back is covered by the best realtors working hard to accomplish your needs.
Contact us today to learn more about us.
More On This Topic
How to Buy a New Construction Home
Do New Construction Homes Come with Appliances?
Are New Construction Homes Worth It?
How Long Do New Construction Homes Take To Build?
How to Decorate New Construction Home
When to Schedule Home Inspection for New Construction
What Is Usually an Advantage of Homeownership?