You're looking for a new home. The perfect home for one family can feel very wrong to another. While someone loves big city living and a small loft is ideal, another person needs wide open space and a house in the country is the only way to feel at home. What about you? 
You think you're interested in a single-family home in DeBary, FL, but you're not quite sure. What is considered a single-family home? Answering this question is the first step to deciding whether this housing option is right for you, so we're so glad you asked!
What Is a Single-Family Home?
Actually, there's no one single answer to this question. Different professionals within the industry have different answers. Some use this term to refer only to single-family "detached" homes, meaning the house's structure doesn't share any walls or the roof with any other residences.
However, townhouses are also included in this definition as long as they are separated by a ground-to-roof wall. 
Adding to a single-family home, they must not share any type of utilities, such as heating or air conditioning systems, with another residence. Even though an apartment or condo unit houses a single household, these are not considered single-family homes. They are surrounded by common areas that are jointly owned. 
Benefits of Single-Family Homes
If you are thinking about moving into a single-family home, here are some of the benefits that will follow:
More Privacy: Residing in these homes means you will not have to worry about other people overhearing your conversations or complaining about events you host.
Building freedom: If you want to add a new structure or modification to your home, you can do so. New outdoor kitchen and pool? You got it.
Greater space: A single home means you can have more rooms, a bigger kitchen, or even a basement for more storage. 
Less neighborly disturbances: No more late-night vacuuming or early Sunday morning routines to disturb your peace. No neighbors give you tranquility at any point of the day and night.
Fewer Limitations: Even though neighborhoods also have a set of rules, they are far less restrictive than what you will have in a condo. 
Who Can Live in a Single-Family Home?
So, a single-family home is usually meant for your typical nuclear family. However, actual lives there can change depending on the rules in your area, what's culturally accepted, and what the homeowner wants. 
It's not just limited to the immediate family, though. You might find grandparents or other relatives setting up shop in a single-family home. Just remember to check out any regulations limiting who can stay or how the home can be used in your neighborhood.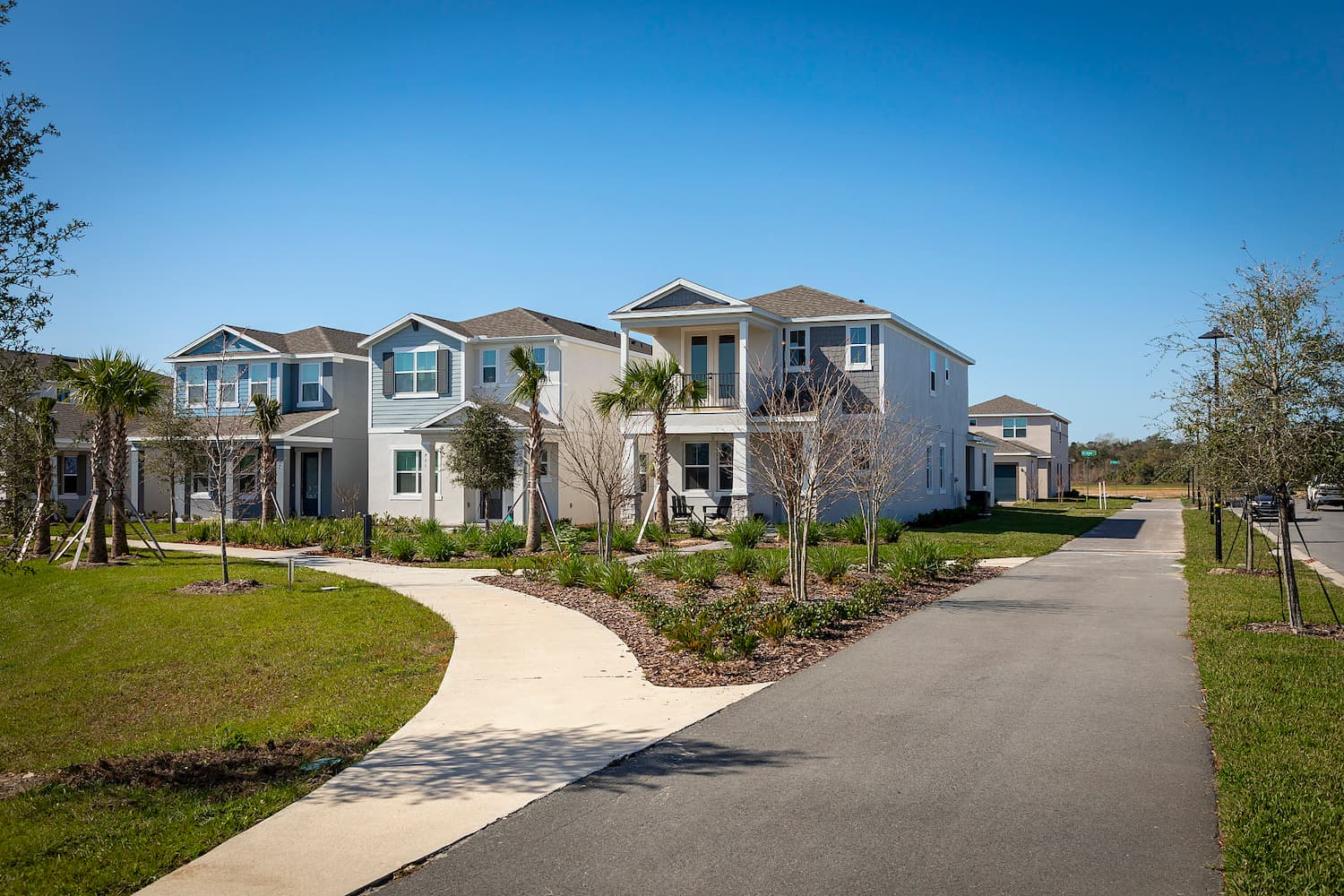 What's the Difference Between a Single-Family and Multi-Family Home?
Unlike a single-family home, a multifamily home is a residential structure consisting of multiple individual housing units. These units can be vertically stacked or situated side by side. It offers an attractive option for buyers seeking an investment property. 
They can either occupy one unit and rent out the others or choose to live elsewhere and rent out all units within the building. This arrangement provides an opportunity to generate income and maximize the property's potential.
A single-family home is your standalone house. You've got your own yard, space, and no shared walls with neighbors. It's perfect for a regular family setup, but sometimes even grandparents or other relatives might move in too. Basically, it's a home that gives you that sense of ownership and independence, where you can make your own rules and have your own little private kingdom.
Is A Single-Family Home Right For You?
The type of home you should ultimately buy depends on your budget and your needs. Are you looking for peace and quiet? Do you want to let your kids play in the yard while you watch from the porch? Perhaps you'd like to make use of extra storage space in an attic or garage.  All of these sound like you're looking for a single-family home in DeBary, FL. 
A house like this will suit a home buyer who's seeking privacy. Since it is built on its own small parcel of land, you'll have some distance from your neighbors. Multi-family homes have shared common space, meaning less privacy and areas of your own.
Get Your Dream House in Rivington
Is this what "home" looks like to you, four walls, a roof, and a yard of your own? Rivington has both townhomes and single-family homes in DeBary, FL. 
Our neighborhood has homes for every season of life, ranging from two to six bedrooms, two to six bathrooms, one to three-car garages, and 1,276 to 3,833 square feet. With such a wide variety, there is sure to be the perfect home for you within our community!