Are you considering a change of scenery? Perhaps you're feeling cramped in your current home or need a change of atmosphere. It's time to plan your next move. If you're thinking about relocating to DeBary, Florida, that's great news! But before you start packing, you must choose between two great options: townhouses or single-family homes.
Both townhouses and single-family homes have their unique charms, so it's essential to weigh the pros and cons carefully. Do you want a cozy, low-maintenance space perfect for a busy lifestyle? Or maybe you prefer a more spacious, private oasis where you can relax and unwind. Whatever your preference, we're here to help you navigate the decision-making process.
What Is Considered a Townhouse?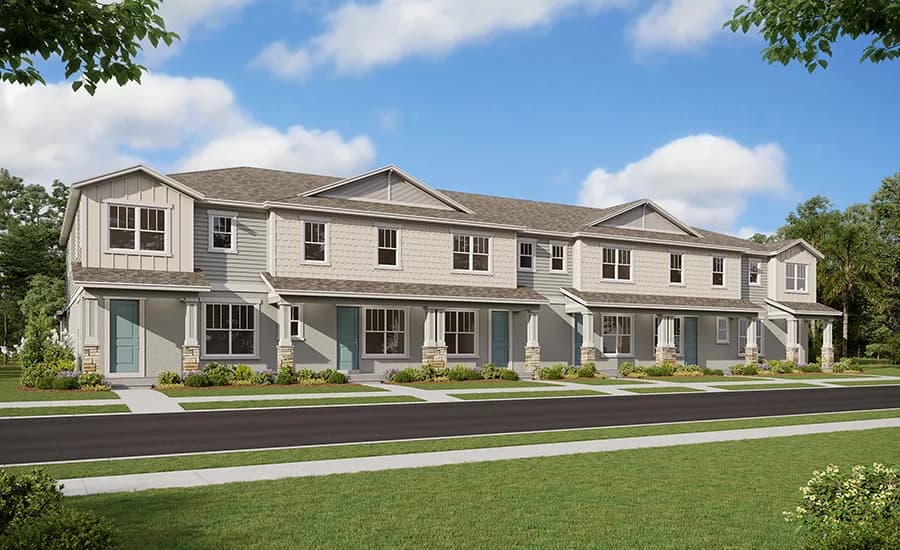 Buying a townhouse could be the perfect solution for those on a tighter budget. These homes are often smaller, with shared walls and common areas, making them an affordable option for first-time homebuyers. However, it's crucial to remember that townhouse living entails sharing personal space with neighbors and may result in louder noise levels.
What Is a Single-Family Home?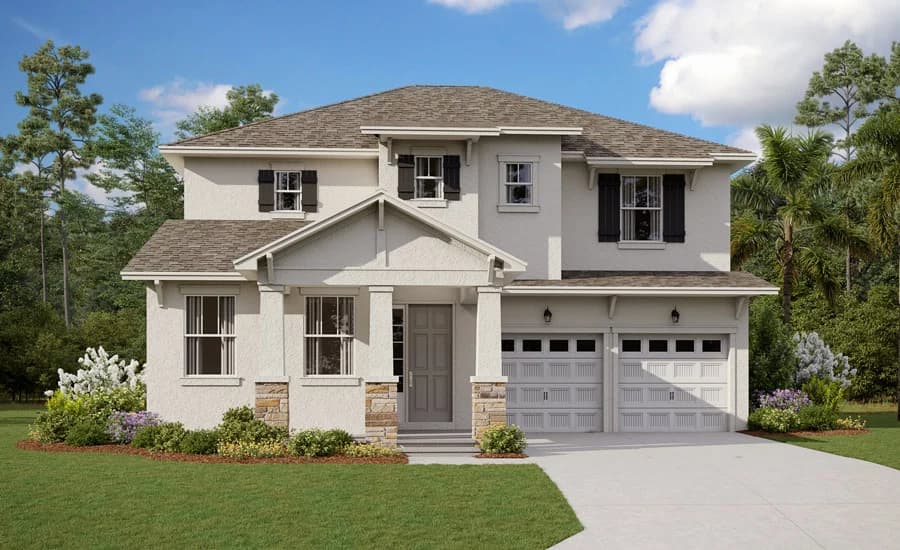 If more space is a priority, a single-family house may be preferable. These detached houses typically have more square footage and additional bedrooms, giving families plenty of room to grow. Also, having a private yard and space for children to play outside is quite appealing. However, one must consider the greater upfront and continuing upkeep costs of owning a single-family home. Before making a decision, make sure that the investment is financially realistic.
Difference Between Townhouse and Single-Family Homes
When choosing a home, there are two main options: townhouses and single-family homes. Each has its unique features and benefits to consider.
Townhouses
Townhouses are attached homes that share one or more walls with neighboring properties. There are pros and cons of living in a townhouse—here are some key characteristics of townhouses:
Smaller in size compared to single-family homes
Limited outdoor space
More affordable in price, making homeownership more accessible
Lower ongoing maintenance costs as some tasks like exterior maintenance may be handled by the community association
Shared walls with neighbors, which may impact privacy and noise levels
Single-Family Homes
Single-family homes, on the other hand, are standalone properties with no shared walls or neighbors. Here are some key characteristics of single-family homes:
Larger in size compared to townhouses
More outdoor space provides ample room for families to grow and play
Higher upfront and ongoing maintenance costs
All maintenance tasks are the responsibility of the homeowner
No shared personal space with neighbors, providing greater privacy and less noise disturbance
Choosing between a townhouse and a single-family home depends on personal preferences, lifestyle, and financial considerations. Home buyers should carefully evaluate their needs and goals before making a decision.
Buy Your Dream Home at Rivington
Choosing the right home for your needs is a personal decision that depends on several factors, such as your budget, your need for privacy, the amount of space your family requires, and your preference for home maintenance. 
At Rivington, we offer both luxury townhouses and single-family homes, giving you the flexibility to choose the perfect option. Our neighborhood has plenty to offer so you can enjoy all our community has to offer while living in a home that meets your needs.