Building your dream home is an exciting journey but also a significant investment. Selecting the right home builder is one of the most crucial decisions you'll make in this home-building process. Choosing a home builder can greatly impact the quality, design, and overall experience. 
In this guide, we will discuss the importance of choosing the right home builder and provide valuable tips on making the best choice for your project.
Importance of Choosing the Right Home Builder
Selecting the right home builder is not a decision to be taken lightly. Here are some key reasons why it's essential to make the right choice:
Quality and craftsmanship.
Design and customization.
Budget management.
Timely completion.
Legal and regulatory compliances.
How to Choose a Home Builder
 Now that you understand the significance of choosing the right home builder, let's explore some practical tips to help you make an informed decision:
Research and Referrals
Start your search by researching local home builders online and asking for recommendations from friends, family, and real estate agents. Look for builders with a solid reputation and a portfolio that aligns with your style and preferences.
Check Credentials and Licensing
Ensure the builder is properly licensed and insured. A licensed builder will more likely adhere to industry standards and regulations, providing added peace of mind. Do your research and find a licensed builder that will meet your needs.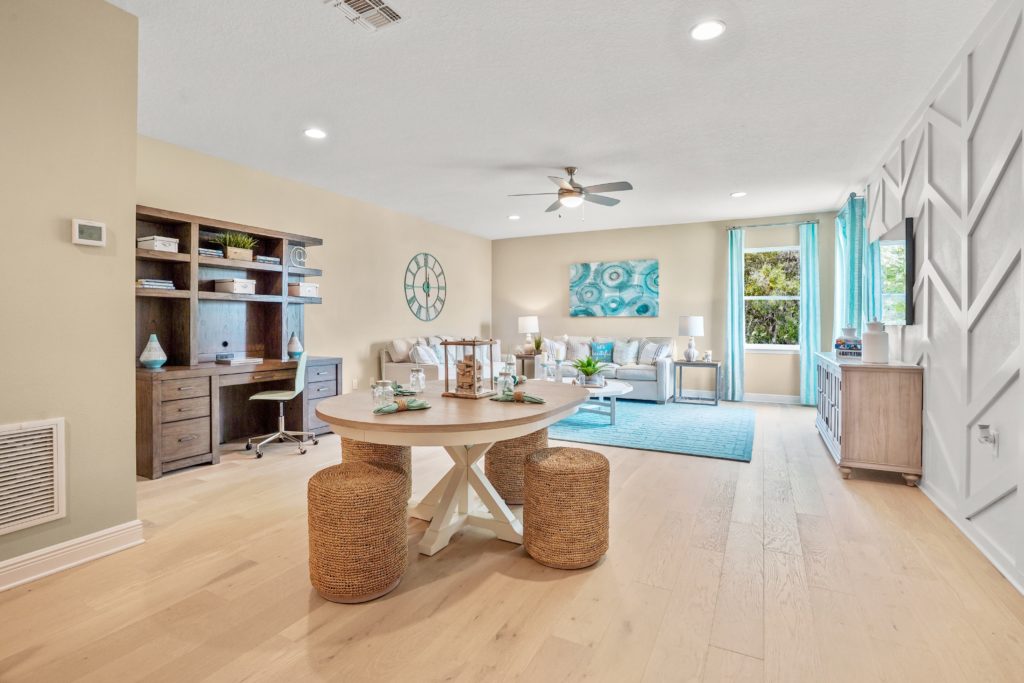 View Previous Projects
Ask the builder for a list of past projects or a portfolio of completed homes. Visiting these homes or viewing photos can give you a better idea of the builder's craftsmanship and design capabilities.
Interview Multiple Builders
Take your time with a decision. Meet with several builders to discuss your project, ask questions, and get a feel for their communication and responsiveness. A good builder should be willing to listen to your ideas and offer valuable input.
Check References
Request references from previous clients and contact them to inquire about their experiences with the builder. This first hand feedback can help you gauge customer satisfaction and the builder's reliability.
A Word About Our Builders
At Rivington, we understand the importance of choosing the right home builder. That's why we work exclusively with a team of experienced and reputable builders committed to delivering homes of exceptional quality and craftsmanship. 
Dream Finders Homes and M/I Homes are top-quality builders, and we are proud to say we work together. Our builders have a track record of successfully bringing our client's visions to life, and we take pride in the lasting relationships we've built with them. 
Find Your Ideal Home at Rivington
Choosing the right home builder is just one step to finding your dream home. At Rivington, we offer a variety of beautiful homes in prime locations, each crafted with the utmost care and attention to detail. Our builders, Dream Finders Homes and M/I Homes, build quality floor plans that suit your style. Whether you're looking for a custom-built home or a move-in-ready option, our team is here to help you find the perfect home that fits your lifestyle and preferences. 
We are committed to helping you throughout your home-buying journey, ensuring you find the ideal home that meets your needs and exceeds your expectations. Contact us today!